Branch General Meeting, Thursday, February 15, 1:30 pm – 3:30 pm
Greater Midland Community Center, Senior Room, 2205 Jefferson Avenue, Midland

Too Many Meds? That was the question posed by Consumer Reports in their September 2017 issue. It reported that we are taking more prescriptions pills than ever. With more prescriptions available to treat our ailments, we improve our quality of life, but there is also a risk of adverse effects. What impact is this having in Midland County? You might be surprised to learn that locally we have an opiate addiction problem among different age groups, and yes, even the elderly. Our speaker, Community Education Nurse, Mary Griffore, RN, from MidMichigan Health will present an overview of what is happening in Midland County. Learn what is being done and what our role is.
Most importantly, we will gain a better understanding of medications (prescription and over the counter) and also, if you combine them with alcohol, what is the effect. You will learn that you are your own best advocate for good health and what questions to ask your doctor when a medication is prescribed. Mary will educate you about a valuable resource that is often underutilized, our local pharmacist. Pharmacists are professionals who are knowledgeable about drugs and are trained in human anatomy. How to best use this resource will be shared. Please come and hear what Mary has to say about this very important topic.
To celebrate Valentine's Day, we will serve healthy and delicious combinations of chocolate,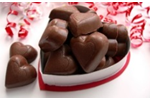 nuts and fruit. We ask a contribution of $5 to help defray the rental fee and other expenses; there is no charge for guests. Make checks payable to AAUW Midland Branch and mail by February 12 to P.O. Box 30, Midland, MI 48640-0030. Please write to aauwmidland@gmail.com for more information.